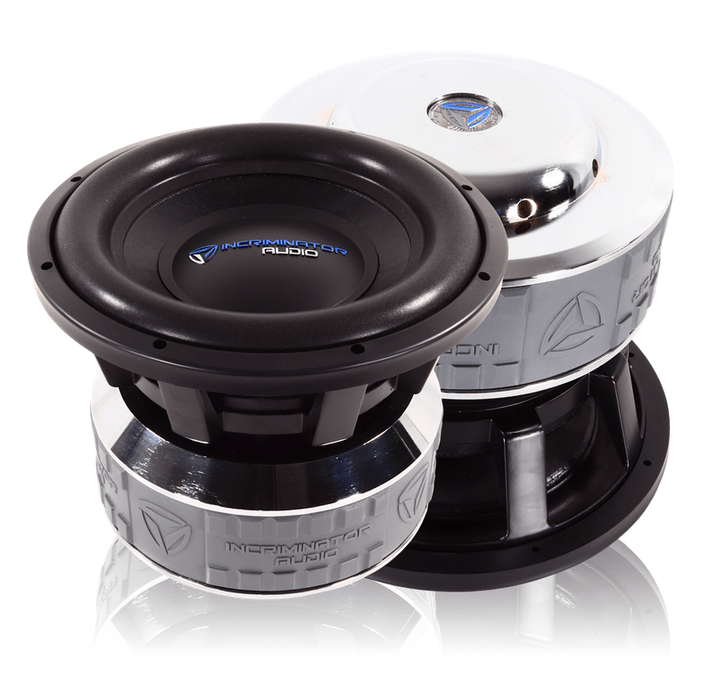 Incriminator Audio Judge J15 R2 D1/D2 15" 2500W Subwoofer
Save

0

%
Save %
Original price
$789.00
-
Original price
$789.00
FREE GIFT WITH EVERY PURCHASE AUTOMATICALLY ADDED TO CART!
*Judge Series Subwoofers are built to order, expect a 14-20 day build time*
Introducing the second generation of the Incriminator Audio Judge. The original Incriminator Audio Judge hit the SPL market with authority, quickly becoming the bench mark. All massive, all business, all-out is the only way the Judge knows how to go.
As the premium, no compromise, ferrite motor SPL subwoofer from Incriminator, you know it is going to be a no holes barred beast. The sole purpose for the Judge is to be the top of the chancellor of bass when it comes to ferrite motor subs. Winning SPL competitions isn't the only focus, with the addition of shorting rings to the new motor design, the Judge is just tame enough to still be a big time daily driver that will disturb the peace for miles around, while still delivering clean bass.
With onboard rear supplemental vents, dome shaped pole with six inner pole vents and our Air-Driven Cooling (ADC) this motor can even be used for daily applications, even though it was designed for competition SPL formats. For the new Judge, Incriminator is taking a page out of the excellent Death Penalty motor design, just taking it up a few levels. The new version of the Incriminator Judge has 20% more motor force than before for even more crazy amounts of cone control. In addition, there is improved cooling with the new motor design. To cap it off, the Judge gets a custom motor boot cover.
You are forced to bring the muscle, as the new Judge is over 80 lbs. The Judge will continue to offer extreme SPL upgrade options, like the Extra Spider, Direct leads, and more. To hold all that power, the Judge returns an 8 layer, Flat Wound aluminum 3" coil as well as quad progressive spiders, and a high pressure Kraft Fiber reinforced cone.
The Judge is taking no prisoners, just trophies. Don't show up in the lanes with a criminally lame SPL sub, as you will get served with a face full of SPL justice by honorable Incriminator Judge.
Available in Dual 1 and Dual 2 standard as well a 12", 15", 18" and 21" models.
8 Spoke Black Cast Basket
3" Reserve 8 Layer Flat Aluminum Voice Coil
Quad Black Progressive Spiders with Dual Woven Tinsel Leads
High Pressure Kraft Fiber Reinforced Cone
Multi-Layer Foam Surround
10" 465 Oz Double Magnet Structure with Chrome Finish
1280 Oz / 80 Pound Motor Structure
Interlocking Aluminum Spider Spacer Assembly
CILD² - Center Interlocking Dustcap
ADC - Air Driven Cooling
Nickel Plated Push Terminals
Wrap Around Rubber Gasket
3000 Watt RMS Rated
DVC 1 ohm or 2 ohm
These built to order subwoofers ship directly from Incriminator Audio, build time roughly 14-20 days.