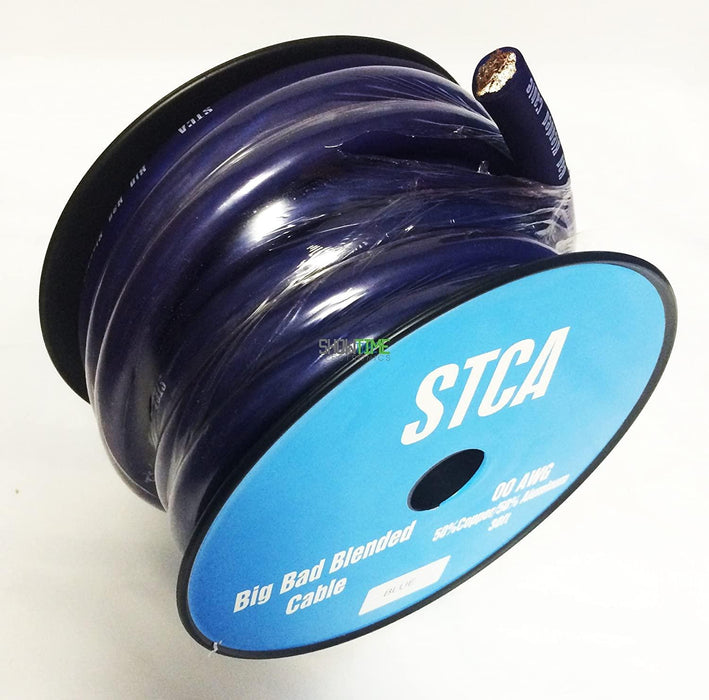 Showtime STCA-00-BLUE30 30' Feet 2/0 00 AWG Gauge Blue Power/Ground Cable/Wire
Sold out
Original price
$99.99
-
Original price
$99.99
FREE GIFT WITH EVERY PURCHASE AUTOMATICALLY ADDED TO CART!
Showtime STCA-30€™ 50% Copper/ 50% Aluminum Premium Blended Cable
2/0 00 AWG Gauge Power/Ground Cable
30a€™ Roll-" Convenient Roll for One or Two Runs through Vehicle
50/50 Blended Cable- 50% Copper, 50% Aluminum
STCA Premium Blended Cable utilizes a precise mixture of 50 percent aluminum strands, and 50 percent pure-copper strands. Other companies€™ typical CCA Cable carries less than 25% copper!
Pure copper remains the best conductor used in power wire. Aluminum offers weight savings, cost savings, and flexibility over copper.
STCA blended cable utilizes the best of both metals, to your advantage. Current-carrying capacity is more than 15 percent higher than standard CCA cable
Weight of cable is 15 percent lighter than OFC cable and pricing is meant to fit even the most budget-minded installs.
When electricity travels through a conductor, it tends to flow over the surface. STCA cable uses an extremely high strand count. More strands per wire means more surface area for current to flow over.
The high strand count, the use of 50 percent aluminum, and a flexible PVC jacket make the cable very flexible and easy to install in any application.
Available in Blue, Black, and Frosted Silver(White)